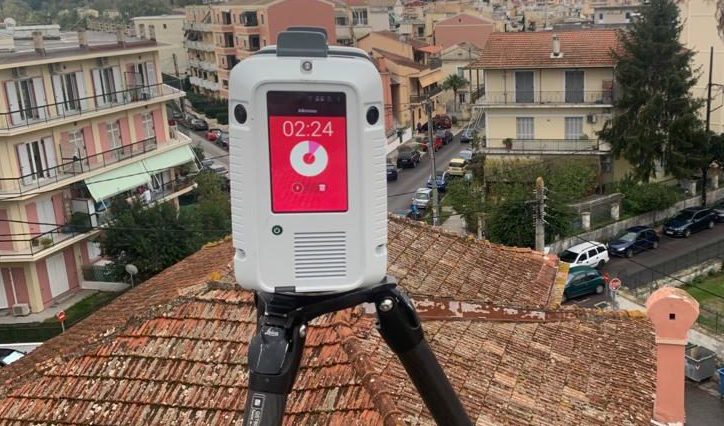 The device (RTC 360 from Leica in our case) using LIDAR technology, captures 2 million points per second at each setup, gradually creating a point cloud of billions of points. Every point practically has coordinates. At the same time, 360° photos are captured to provide color insights.
For a 1,000 m2 building for example, we might need around 200 setups and we expect a point cloud of 2.5 billion points.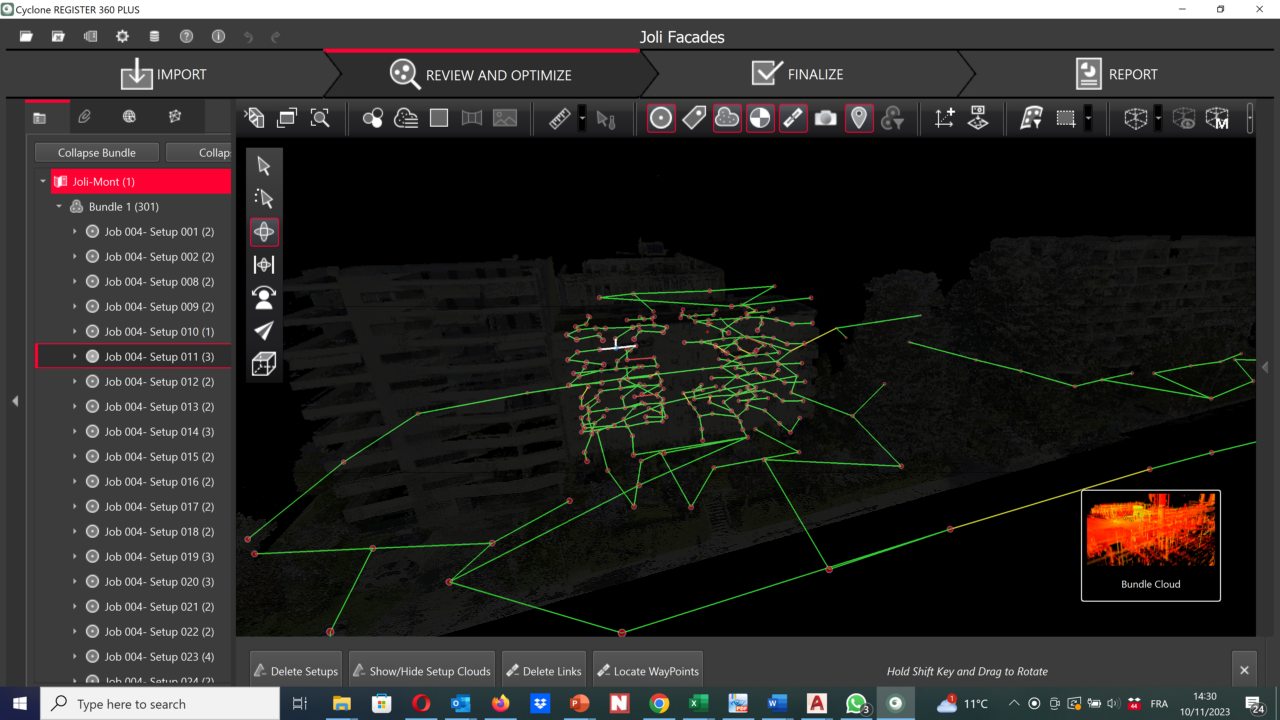 Advanced software algorithms, combined with user expertise, transform the point clouds into a precise and well-cleaned 3D model, free of reflections and other unnecessary objects.
Subsequently, depending on the desired deliverables, further software is applied to create: CAD plans (DWG, ArchiCad and REVIT), 3D BIM models, ortho-images, Virtual Reality, visualization of buildings in real time, or even digital twins.